With the best alcohol addiction recovery apps of 2023, you can have constant digital and personal support when you need it.
This year may bring on new challenges, which is why it is important to look at what a sober app can do to help you on a daily basis. From personal connection to meeting other like-minded people, or creating sobriety trackers that help you achieve daily goals, your journey to sobriety can be personalized every step of the way.
Here are a few questions to ask yourself before looking at the best recovery apps this year,
What do I need support with?
What goals do I want to meet this year?
Do I want a sobriety tracker?
Do I need a place to write notes?
Am I looking for an online or in-person sober community?
Do I want to sober date?
What resources am I looking for in recovery?
These questions can help you get started in what you need in a sober app. From there, you can find the right app to suit your needs for 2023.
To start the year right, let's look at the best alcohol addiction recovery apps for 2023 to help your journey in the coming year.
1. Loosid
Loosid offers resources that other sobriety apps are unable to offer on the market. With a range of conversations, topics, and communities to join, Loosid is all about connecting with like-minded people and pairing the right resources with your needs.
Experience daily sober tips that are sent directly to your phone every day that give tangible advice for navigating sobriety. Topics include how to understand expectations, communicate in friendships, and how to face life's problems. The app also gives access to review past daily sober tips, which can help you revisit tips that have helped you the most during tough days.
Along with daily sober tips, Loosid has introduced Recovery Voices, a feature that includes leading voices from the addiction space, as well as professionals, clinical experts, and well-known authors, athletes, and actors. Listen to the latest insights and personal stories to help you through the journey.
Beyond tips and voices, the quit drinking app has a new feature update to include SAMTM that serves as a sobriety and addiction mentor. SAMTM can help you track sobriety, build a foundation of positive habits, connect you to a treatment center or sponsor, and provide weekly summaries of your journey. Check-in with how you are feeling and keep on track with every goal you set for yourself with Loosid.
2. Sober Grid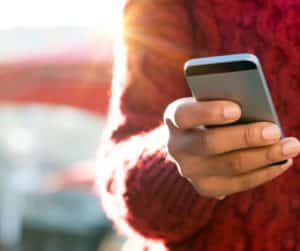 Sober Grid is designed to be an app that is a safe shared space where people are able to receive addiction recovery support and learn how to get sober. Included within the app is 24/7 peer-to-peer coaching where people can find personalized support from a state-certified and professionally trained peer counselor.
Sober Grid includes geosocial networking, where others users in your local area can find and connect with you to create a network of sober friends. From daily support or creating a group of friends to go to a sober social event with, the app offers a safe way to connect with others and the community around you.
Within the sober app you can choose to be anonymous, or have a username where you can chat on the community boards or read through the sober newsfeed. Much like other social media apps, you can chat on specific topics or have conversations with other people within the app.
New to the app is Sober Up! A sobriety podcast that features insight from individuals on their sober journey, as well as those who are supporting someone in recovery. Each podcast is about twenty minutes, which makes it ideal for a walk, your daily commute, or to wind down after a long day.
As an additional support method, providers are also able to use Sober Grid as a way to pair with treatment plans and work alongside an individual health plan to provide additional support.
3. Sober Tool
Sober Tool is support in your pocket with unique features to incentivize sobriety and keep you from potential relapses. The app includes a comprehensive search engine that can help lead to answers on how to deal with specific feelings and emotions. Simply type in one word and the search engine will generate an answer to assist with navigating certain emotions, triggers, and cravings.
The chat forum is an anonymous platform to share personal messages, comments, and receive support from a like-minded community. Like other social media apps, the topics can vary and are accessible 24/7 if you are looking for peer support in your journey.
The app is ideal if you are new to sobriety, or have been stressed with feelings or cravings related to your sober journey. If you have struggled before with sobriety, Sober Tool is an app designed to give you the right tools quickly when you need them. The app can also work in tandem with a sponsor, support person, or therapist.
If you feel stuck in recovery, the app is fast for signing up and free to use. While the interface is slightly outdated, the app has proven to be useful for people who are not looking for a lot of features in a quit drinking app.
4. Nomo
Nomo is a quit drinking app that has created over three million clocks for individuals to track milestones and meet goals. The main goal of the app is to quit bad habits and create new ones by understanding how much money is saved, the current streak you are at, and the max streak you have achieved. You can set clocks specific to drinking, or create clocks based on other habits that you are looking to break.
Nomo is a passion project made by one developer and has been featured in the best apps of 2019 for alcohol recovery. While it serves as a clock as its main purpose, it also is an app that can connect you to accountability partners.
Unique to Nomo is the ability to refocus your thoughts. Within the app are mini exercises and games to help you refocus your thoughts to slow down impulses. From breathing exercises to virtual bubble wrap, you can take a calm moment to move through negative feelings.
Nomo does not feature multiple topics message boards, but it does offer an encouragement wall where you can read kind words from others in the community, or express your own encouraging thoughts for others to read. Posting encouragement can boost your mood, as well as help someone else who is going through the same journey to sobriety.
Nomo is, and always will be, free. Other apps often feature paywalls or subscription fees, but Nomo continues to be free for every person who finds the features helpful in their sober journey.
5. Sober Time
Sober Time is aesthetically pleasing just as much as it is helpful in reaching your sober goals. The main goal of the sober app is to motivate your journey to start and stay sober.
Sober Time features Talking Sober, which is a safe place where thousands of members talk about their experience with addiction. You can quickly search by category or look through the latest posts by other members. Post your sober journey when you feel ready and discover a supportive community that is ready to share experiences in a safe space.
The app tracks how much money is saved when you reach sober milestones, as well as provides statistics on your patterns to visualize achievements. The detailed tracker keeps real-time and has a variety of displays to choose from to keep you motivated. While other apps have a general background, Sober Time is customizable to fit your preferences.
For daily motivation, the app sends notifications to your phone to check motivational messages. Each motivation provides insightful advice and quotes to help you keep on track with your daily, weekly, monthly, and yearly goals.
While the app accurately tracks goals, it does not provide resources to help through addiction. If you are looking for more specific support through recovery, then it is important to be using an app that can guide you through the resources you may need for recovery.
6. I am Sober
I am Sober is a sobriety app that is backed by a strong community ready to support you in building new and positive habits in your life. The quit drinking app mainly features a sobriety counter with a clear visualization of how many days, hours, minutes, and seconds you have been alcohol-free. With a clear idea of your achievements, you are able to track accurately and feel motivated for each goal you set within the app.
The app gives space for you to write reasons and upload photos to help you remember why you started your sober journey. By reading your reasons behind sobriety, it can help you navigate tough circumstances or emotions.
I am Sober features the ability to take a pledge every day. Writing a pledge only takes a couple of minutes in the morning, and helps you start off on the right foot as you head to work or have a day of errands ahead of you. At the end of the day, you can log notes to recap your day or analyze triggers you may have experienced.
You can journal directly within the app and review previous notes you have left for yourself. If you are needing extra support, you can also send your journal notes to a friend, sponsor, or healthcare provider to share how you are feeling.
While other apps only feature trackers, I am Sober also includes a withdrawal timeline where it helps you see what to expect in the next few days of recovery. The withdrawal timeline includes notes from other users who have experienced similar symptoms during recovery.
With a subscription, you can create accountability groups, lock access to trackers, and keep track of more addictions. No matter what step you are in recovery, you can receive support in a multitude of ways with I am Sober.
7. 12 Step Toolkit
12 Step Toolkit, also referred to as Recovery Box, has raving reviews across the Apple and Google Play stores for those looking into how to get sober. The app includes all 164 pages of the Big Book and guides for each step in the 12 Step program. The app can be accessed as a yearly subscription that features AA readings, and 70 more stories from the first and second editions of the Big Book.
Within the app, you can write notes for how you are feeling or your thoughts on the step you are currently on in your recovery journey. Notes help you understand your relationship to sobriety, to others, and how you are feeling after reading the 12 Steps. With tangible step work in the app guides, you can feel motivated to keep on track with the goals you set for yourself.
8. Twenty Four Hours a Day
From Hazelden Publishing, Twenty Four Hours a Day is a quit drinking app created to be a daily companion. The app offers daily guidance for sober living that includes meditation, prayer, the Twelve Steps, and the Twelve Traditions. Within the app, you can bookmark pages, jump to specific sections, and share daily readings with friends. The app is simple in its interface, which makes it easy to use and offers basic support during your recovery process.
Unlike other apps, it does not feature a chat capability and does not have direct access to specific recovery resources. If you are looking for daily meditations or thoughts to help you in your journey, then Twenty Four Hours a Day is a perfect place to start for daily readings.
Recovery Begins With The Right Support
Whether you are just beginning your sober journey or are looking for more support this year, the best alcohol addiction recovery apps of 2023 are ready to encourage and provide the resources you need to stay on track. Access recovery tools, listen to recovery voices, or access daily motivations to learn more about yourself and to discover just how fun sobriety can be with a strong community behind you!
Get the app!