We're building a community of like-minded individuals, just like yourself, living life without alcohol and other substances. Loosid Community brings folks in your city together to participate in wildly entertaining alcohol-free events and activities.
Get the app!
App Store
Play Store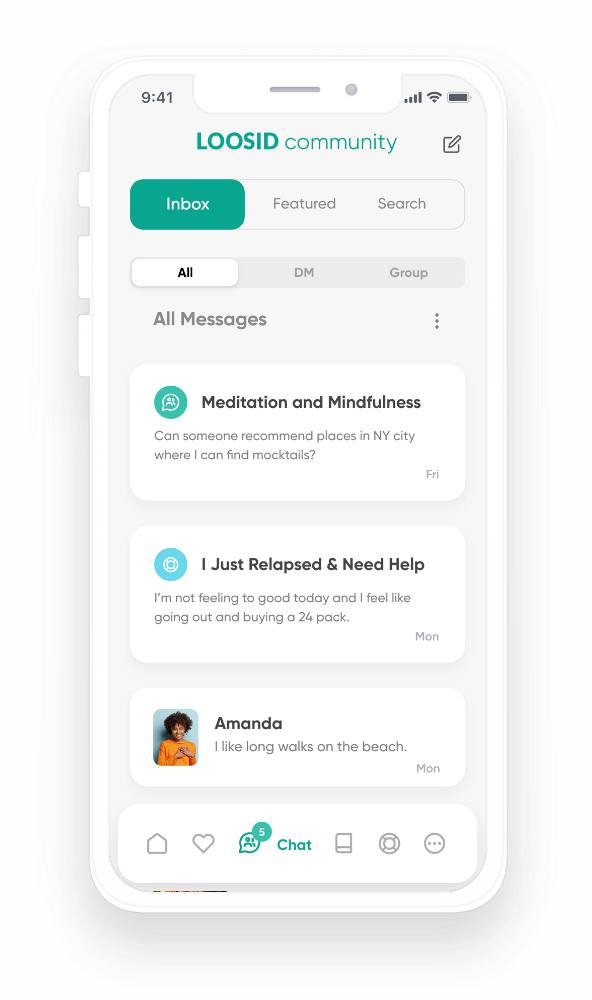 Birds of a feather flock together.
Look anywhere –– running, knitting, rock-climbing, wood-working, swimming, bird-watching, cycling –– you'll find countless communities made up of like-minded individuals experiencing and living their truths, interests and beliefs together.
This is what Loosid is, a community.
Loosid Community is a curation of various chat groups within the Loosid App designed to give you this community for the first time. You will be able to meet sober people in your city, form sober groups and friendships, hold one another accountable on your paths to sobriety and create intoxicating experiences without a single drop of alcohol.
While all of our members have a variety of different interests, they all have one important thing in common… sobriety.
Whether it's an early morning session of hot yoga, an after work hike through the wilderness to unwind or catching Hollywood's latest film at a local theater one thing is for certain… you'll discover there is a lot of fun to be had living sober.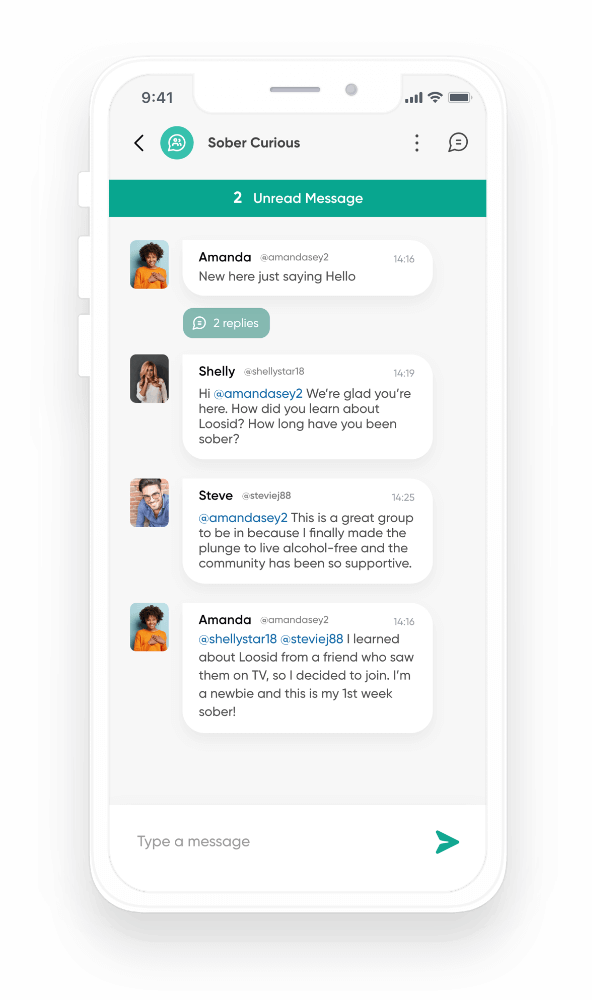 Find groups, Join Topics that you are interested in
Loosid Features
Loosid helps you maintain a healthy sober lifestyle