Tim Ryan
From Dope to Hope: A&E's Dope Man Tells All
Episode Description:
Activist, Drug Abuse Interventionist, Author and Speaker, Tim Ryan, shares his incredible story of transformation. From a $500 a day heroin habit, to overdosing while driving and being pronounced dead on the scene and sentenced to seven years in prison, to losing everything, including his son, from addiction, Tim's story is truly inspirational. Listen in as Tim tells a tale of redemption, transforming dope to hope, and dedicating his life to helping others overcome addiction.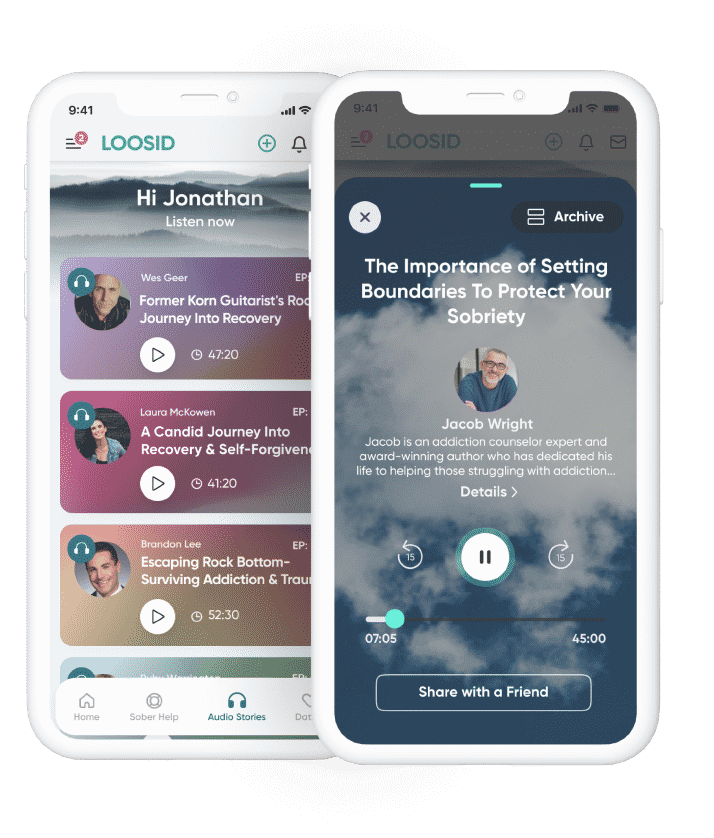 Recovery Voices that features addiction help professionals, clinical experts, and leading voices in the addiction treatment space, as well as well-known recovery advocates, authors, athletes, actors and countless others who tell their personal stories of addiction and how they got sober.
Loosid is a sober app available to anyone who wants to explore the benefits of sobriety and learn how to get sober. No guest was paid to be on Loosid and no guest ever will.
Listen to the full episode FOR FREE
Sober Products
We don't offer only recovery voices we have other products too.