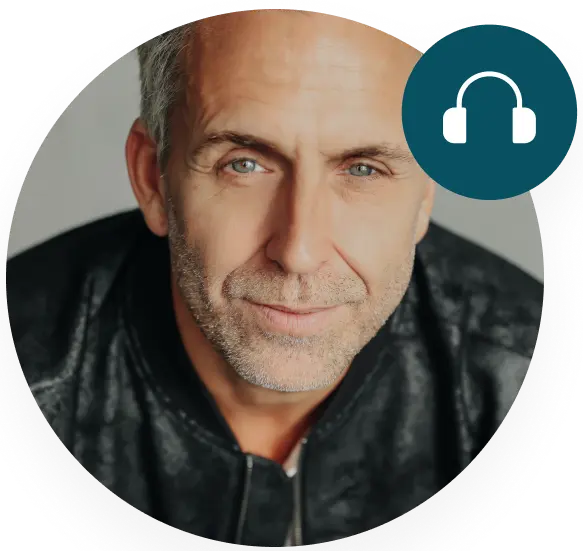 Wes Geer
Former Korn Guitarist's Rockin' Journey Into Recovery
Episode Description:
Guitarist, songwriter and producer, Wesley Geer, gets real about his addiction and rocking his way to recovery. From licking heroin off his bathroom floor to bragging about being a meth head to press, Wesley's honest portrayal of his addiction to how the 12 steps helped him transform and find a life of service is a conversation not to miss. Listen in as Wesley inspires us to let go and realize we are not our addiction.
Recovery Voices features addiction help professionals, clinical experts, and leading voices in the addiction treatment space, as well as well-known recovery advocates, authors, athletes, actors and countless others who tell their personal stories of addiction and how they got sober.
Loosid is a sober app available to anyone who wants to explore the benefits of sobriety. No guest was paid to be on Loosid and no guest ever will.
Listen to the full episode FOR FREE
Featured
Tim Ryan
Tim Ryan - From Dope to Hope: A&E's Dope Man Tells All
Activist, Drug Abuse Interventionist, Author and Speaker, Tim Ryan, shares his incredible story of transformation. From a $500 a day heroin habit…
Featured
Laura McKowen
Laura McKowen - A Candid Look Into Recovery & Self-Forgiveness
Laura McKowen inspires people to say yes to a bigger life. She's the author of the bestselling memoir, We Are The Luckiest: The Surprising Magic of a Sober Life, which #1 New York Times…
Featured
Amy Dresner
Amy Dresner - Getting Dirty & Staying Clean
Amy Dresner is a journalist, author and former comedian as well as a recovering addict and alcoholic. She was a regular columnist for the addiction/recovery magazine…
Sober Products
We don't offer only recovery voices we have other products too.