Alexandra Helfer
Helping Others Overcome Addiction
Episode Description:
Alex Helfer is a multi-licensed substance abuse counselor at Mountainside Treatment Center, determined to shed light on the complexities of addiction recovery. Alex explains and gives insight to the questions those struggling might ponder: inpatient or outpatient? Can I attend parties that I know will have alcohol at it? Helfer encourages those to normalize recovery by simply taking the first step: letting someone know.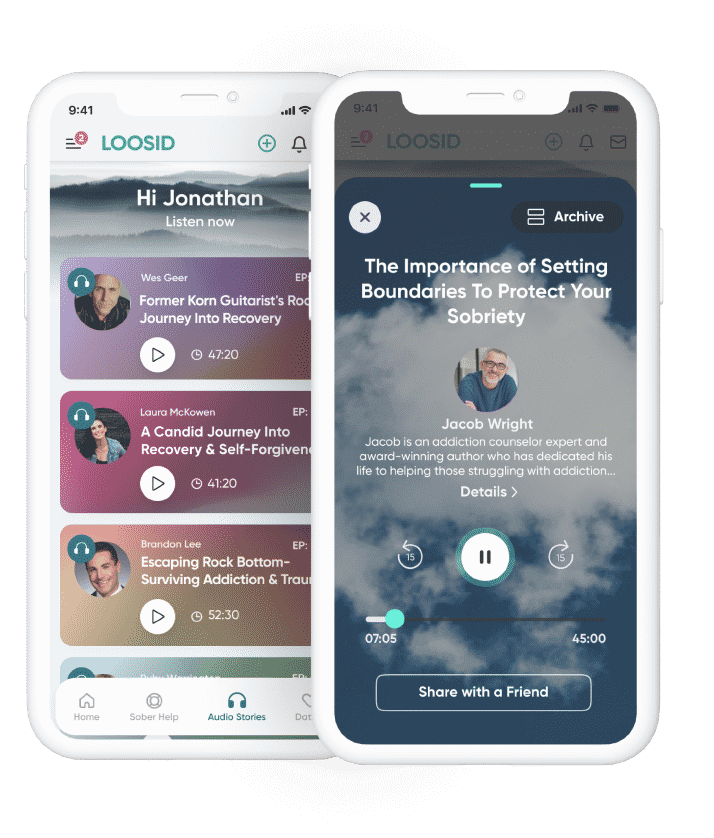 Recovery Voices that features addiction help professionals, clinical experts, and leading voices in the addiction treatment space, as well as well-known recovery advocates, authors, athletes, actors and countless others who tell their personal stories of addiction and how they got sober.
Loosid is a sober app available to anyone who wants to explore the benefits of sobriety and learn how to get sober. No guest was paid to be on Loosid and no guest ever will.
Listen to the full episode FOR FREE
Sober Products
We don't offer only recovery voices we have other products too.