Evan Haines
The Healing Properties of Connection & Community
Episode Description:
Evan Haines has one mission in life: to leave a mark on the sober community. Sober since 2005, Evan spiraled to the point of drunk driving, and soon realized something had to be done. After going through treatment, Evan wanted to make a change in the recovery world, calling him to open Oro House Recovery Centers, formerly Alo House Recovery Centers, an addiction treatment center focusing on connection and community, two things Haines finds most important to the key to recovery.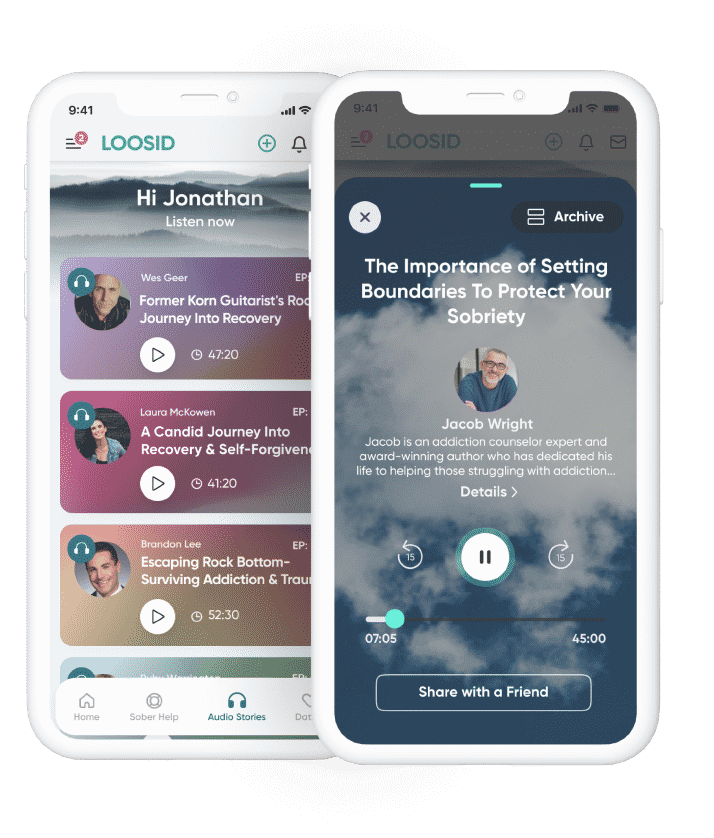 Recovery Voices that features addiction help professionals, clinical experts, and leading voices in the addiction treatment space, as well as well-known recovery advocates, authors, athletes, actors and countless others who tell their personal stories of addiction and how they got sober.
Loosid is a sober app available to anyone who wants to explore the benefits of sobriety and learn how to get sober. No guest was paid to be on Loosid and no guest ever will.
Listen to the full episode FOR FREE
Sober Products
We don't offer only recovery voices we have other products too.