Gregg Champion
Push the Reset Button on Your Life
Episode Description:
Award winning Producer, Director, TEDx speaker, founder of START UP RECOVERY, and recovering addict of over 25 years, Gregg Champion candidly shares his story of drugs and alcohol. From facing 5 years in prison, to his sober journey in his early 20s, to now being an addiction expert; founding & running a transformational living center, Gregg shares it all in this episode. Listen in as Gregg gives his insight on the humbling fight against addiction and the trauma, drama and pain people encounter during recovery.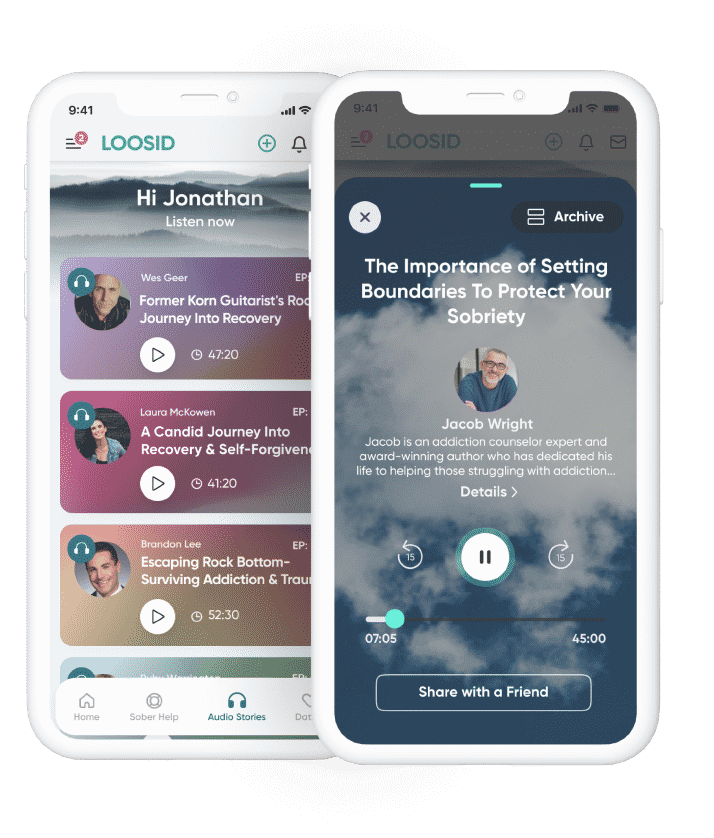 Recovery Voices that features addiction help professionals, clinical experts, and leading voices in the addiction treatment space, as well as well-known recovery advocates, authors, athletes, actors and countless others who tell their personal stories of addiction and how they got sober.
Loosid is a sober app available to anyone who wants to explore the benefits of sobriety and learn how to get sober. No guest was paid to be on Loosid and no guest ever will.
Listen to the full episode FOR FREE
Sober Products
We don't offer only recovery voices we have other products too.