Jacque Tarlton & Marzia Prince
Regaining Health Through Sobriety
Episode Description:
Living a plant-based, sober life, Jacque Tarlton discusses her health journey since she's been in recovery. After reaping the health benefits of a said lifestyle, Jaque encourages anyone who may be "plant curious" to experiment with a vegan diet to lead a healthier, happier life. Listen in as she cites her alcohol recovery transformation as the turning point of her founding The Plant Chics, an online, women-inclusive vegan and sober community.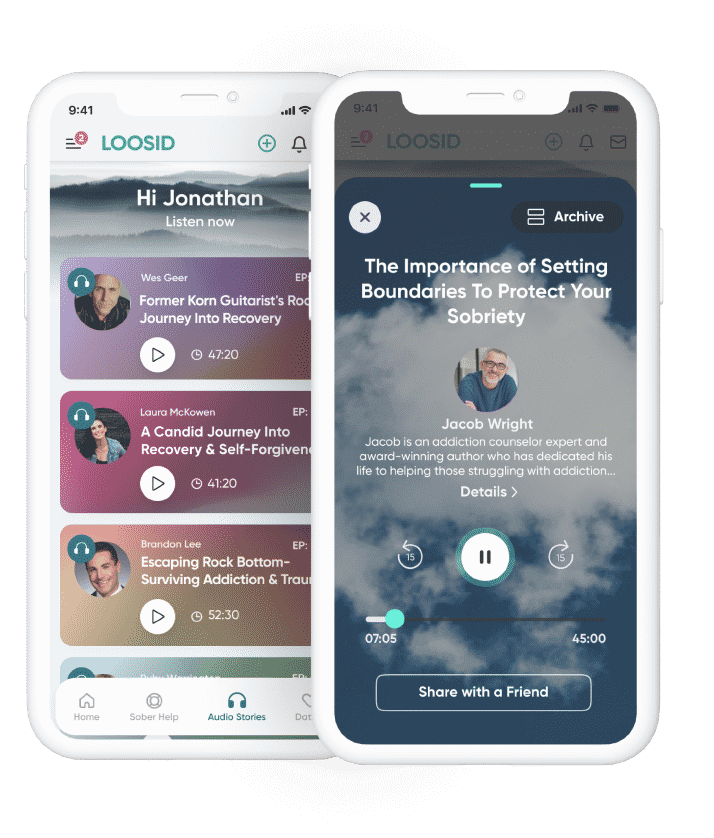 Recovery Voices that features addiction help professionals, clinical experts, and leading voices in the addiction treatment space, as well as well-known recovery advocates, authors, athletes, actors and countless others who tell their personal stories of addiction and how they got sober.
Loosid is a sober app available to anyone who wants to explore the benefits of sobriety and learn how to get sober. No guest was paid to be on Loosid and no guest ever will.
Listen to the full episode FOR FREE
Sober Products
We don't offer only recovery voices we have other products too.