Jason Wahler
New Beginnings For MTV's Favorite Bad Boy
Episode Description:
From 'Laguna Beach' to ' The Hills', MTV star Jason Wahler's life really is a 'True Hollywood Story'. Jason faced a very public battle with addiction while having his life portrayed on MTV. Arrested over a dozen times, incarcerated over 100 days, attended 11 Treatment Centers, and an attempted suicide all by the age of 23.
You may remember Jason best as the heartthrob, (and the guy Lauren Conrad didn't go to Paris for) in MTV 's "Laguna Beach" and "The Hills", but since then he's evolved to be so much more than MTV's "bad boy". Now sober, through immense hard work & perseverance, Jason has built a beautiful life.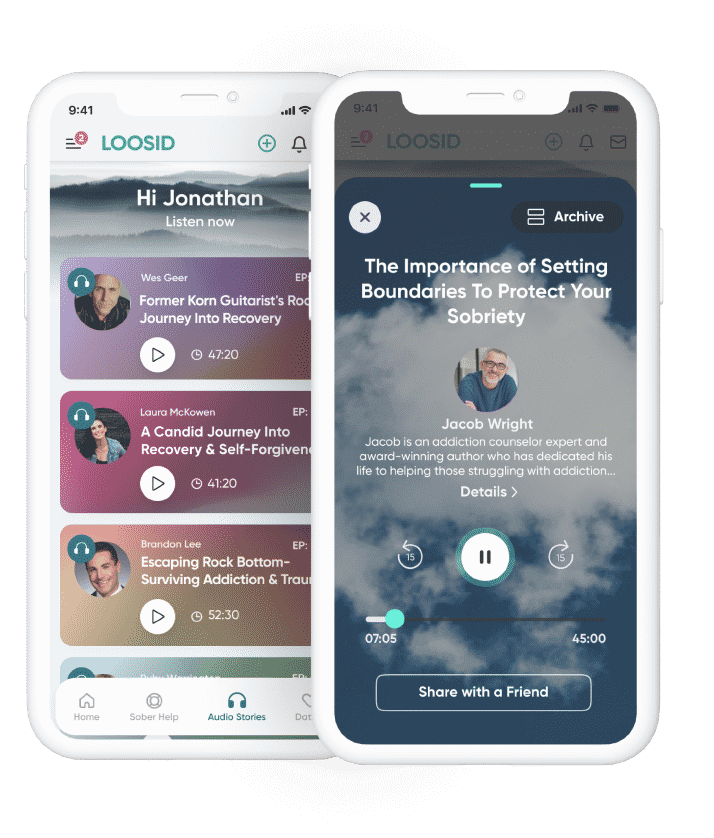 Recovery Voices that features addiction help professionals, clinical experts, and leading voices in the addiction treatment space, as well as well-known recovery advocates, authors, athletes, actors and countless others who tell their personal stories of addiction and how they got sober.
Loosid is a sober app available to anyone who wants to explore the benefits of sobriety and learn how to get sober. No guest was paid to be on Loosid and no guest ever will.
Listen to the full episode FOR FREE
Sober Products
We don't offer only recovery voices we have other products too.