JF Benoist
12 Steps isn't for Everyone: Alternative Methods to Overcoming Addiction
Episode Description:
Bestselling Author, JF Benoist, takes a deep dive into analyzing natural human reactions to trauma, trust, and anxiety, and how that affects our thought processes. With a goal to end the stigma that alcoholism should be treated as "other", JF Benoist raises awareness to the reality that alcoholism really is: a curable disease. Listen in as JF shares it all in this powerful episode.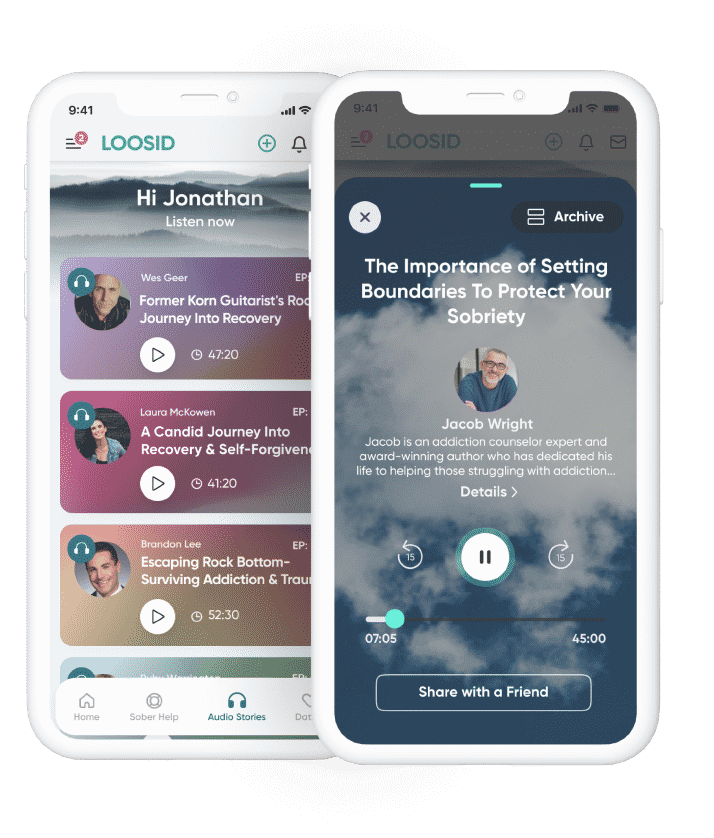 Recovery Voices that features addiction help professionals, clinical experts, and leading voices in the addiction treatment space, as well as well-known recovery advocates, authors, athletes, actors and countless others who tell their personal stories of addiction and how they got sober.
Loosid is a sober app available to anyone who wants to explore the benefits of sobriety and learn how to get sober. No guest was paid to be on Loosid and no guest ever will.
Listen to the full episode FOR FREE
Sober Products
We don't offer only recovery voices we have other products too.