Mike Russell
Disappointed by Rehabs, He Created A Solution
Episode Description:
Co- Founder and CEO of Monument, Mike Russel graciously shares his journey of overcoming mental health and alcohol binge drinking in this episode. After struggling to get sober, and frustrated when he was unable to find a good treatment center to meet his needs, Mike Russell founded Monument with the goal of helping people change their relationship with alcohol. Listen in as Mike reminds us the number one pillar in recovery is support and that even during a pandemic tens of thousands of people can find help in their recovery.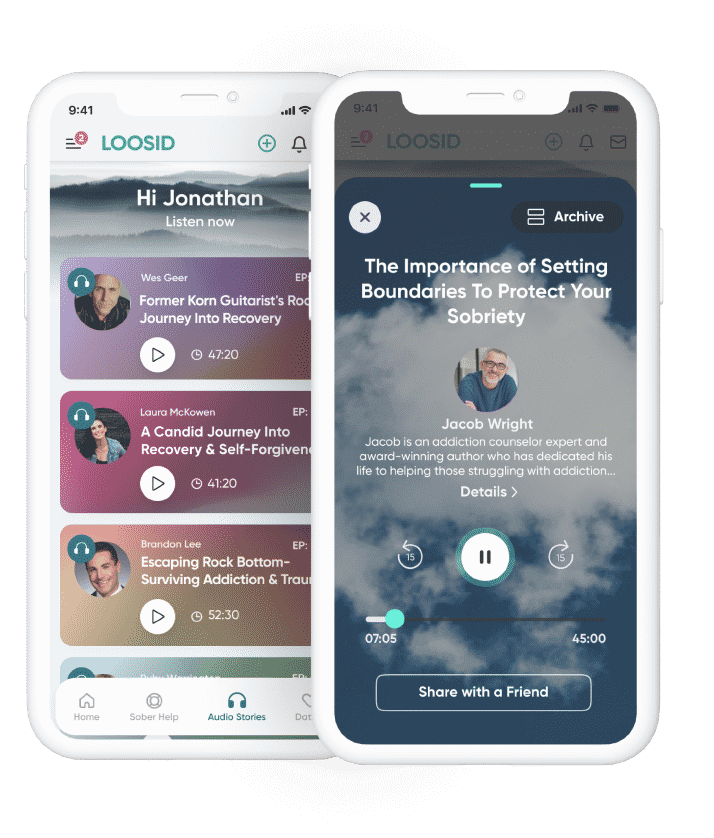 Recovery Voices that features addiction help professionals, clinical experts, and leading voices in the addiction treatment space, as well as well-known recovery advocates, authors, athletes, actors and countless others who tell their personal stories of addiction and how they got sober.
Loosid is a sober app available to anyone who wants to explore the benefits of sobriety and learn how to get sober. No guest was paid to be on Loosid and no guest ever will.
Listen to the full episode FOR FREE
Sober Products
We don't offer only recovery voices we have other products too.