Susy Markoe Schieffelin
From Blacking Out to Finding the Healing Light
Episode Description:
Founder of the Sound Healer's Academy, reiki master, Kundalini yoga teacher, and inspirational speaker, Susy Markoe Schieffelin of The Copper Vessel, brazenly shares her difficult journey with alcohol. From her first experience blacking out and the escapism of drinking, to hitting rock bottom in 2015 to transforming into the amazing healer she is today, Susy shares it all. Listen in as she reminds us experiences come with either a blessing or lesson, and we are worthy of this life.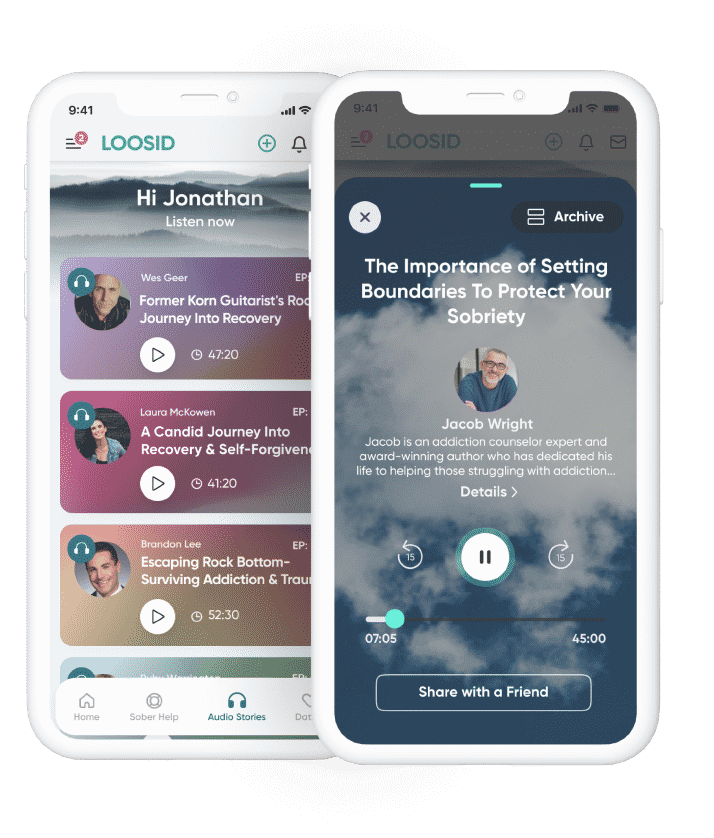 Recovery Voices that features addiction help professionals, clinical experts, and leading voices in the addiction treatment space, as well as well-known recovery advocates, authors, athletes, actors and countless others who tell their personal stories of addiction and how they got sober.
Loosid is a sober app available to anyone who wants to explore the benefits of sobriety and learn how to get sober. No guest was paid to be on Loosid and no guest ever will.
Listen to the full episode FOR FREE
Sober Products
We don't offer only recovery voices we have other products too.